February 2021 Newsletter
Posted on: February 28, 2021
From the Executive Director
As Black History Month draws to a close, we are reminded of the disproportionate toll the pandemic has taken on black families, hit hard by higher rates of COVID-19 mortality, eviction and poverty. A nationwide study found that black renters accounted for 32% of all evictions, while only being 20% of the renter population. The disproportionality is even more stark in our own caseload – 89% of our eviction cases are for people of color. While we can't always impact everyone who needs civil legal aid, we always fight for fair and equitable access to the legal assistance our clients need.
Thank you for your continued support in the fight for fairness.
Laura Tuggle
Executive Director
SLLS Gives a Voice to Our Smallest Clients
Our Child in Need of Care (CINC) unit provides civil legal representation to children who have entered the foster care system, through no fault of their own, as a result of abuse or neglect by their parent or guardian. Our average CINC client is a first grader aged six and a half. CINC cases are often long and taxing, as our attorney's fight to achieve permanent stability and safety for very small children who have experienced significant trauma in their lives.
SLLS Delivers for a Struggling Tenant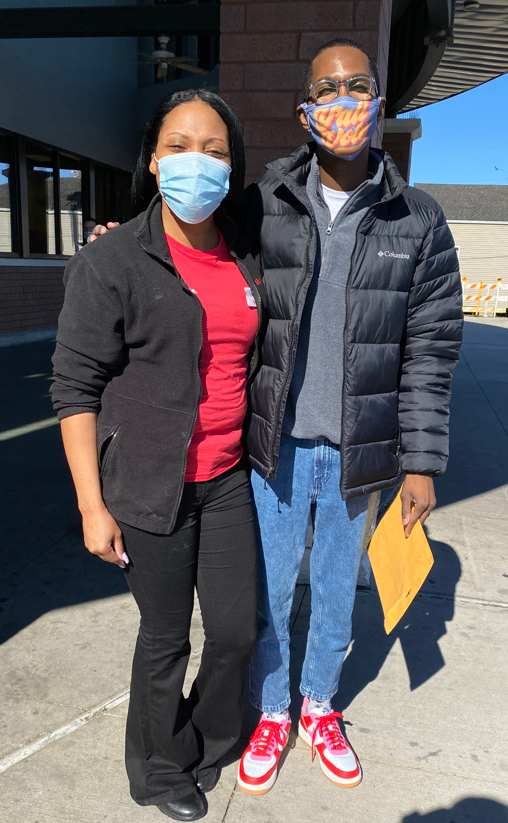 SLLS Staff Attorney Zach Simmons and his client Ms. Parker
Our recently launched Pro Bono Innovation Fund Security Deposit Theft Project is already delivering successes for our clients. Out of no where, Ms. Parker began receiving inexplicably high water bills. While she was able to get out of her lease and find a new place to live, her former landlord refused to refund her $1,000 security deposit, even though she hadn't caused any damage to the apartment. Zach Simmons, her SLLS attorney, sent a demand letter to the landlord requesting the full refund of her security deposit and a portion of the outrageous water bill. He was recently able to deliver the refund check for over $1,400 from the landlord to Ms. Parker on her birthday.
SLLS Partners with the Gillis Long Poverty Law Center to Fight Evictions During the Pandemic
We are excited to announce that we received funding for a second Gillis Long fellowship, focusing on tenants rights, in response to our increase in housing cases due to the pandemic. Chris Kerrigan, a recent Loyola graduate, is our project attorney.
Davida Finger, Clinic Professor & Associate Dean of Students, said "The Gillis Long Poverty Law Center is pleased to partner with SLLS on critical civil justice work including housing. The challenges renters have faced during the pandemic are tremendous. The Housing Justice fellowship is one way to increase representation and access to justice and bolster the important legal work that SLLS does."
New Report Finds that Civil Legal Aid Works!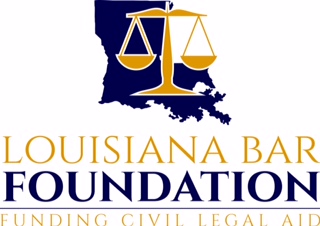 A new report from the Louisiana Bar Foundation found that Civil Legal Aid Provides a 918% Social Return on Investment to Louisiana. For every $1 invested in Louisiana's civil legal aid services, programs deliver $9.18 in immediate and long-term consequential financial benefits. "We know best how to direct civil legal aid to have the most impact for Louisianans in need of legal help. Access to civil legal aid makes Louisiana's communities stronger – schools, businesses, government agencies and the state all benefit from resolving civil legal problems," said LBF Executive Director Donna Cuneo.
You can read more about the report here.
Tax Tips for Your Pandemic Payments
Tax season is just around the corner. Visit the SLLS blog here for important information how the COVID-19 Stimulus Payments and Unemployment Benefits may impact your taxes.